Outsourcing
We create websites and web and mobile applications. We provide our clients with new, individually tailored software, yet we also develop already existing applications.
Experienced developers
Investment in development of our employees makes us sure about their skills and knowledge.
Always
ready
Thanks to flexibility you can assure yourself with project continuity.
Always
on time
We always deliver the projects on time.
Dedicated
team
Our developers are always devoted to every project delivered.
Code
quality
Thanks to internal code view we guarantee the code quality
Outsourcing w praktyce
Stała współpraca z Fidor Bank w ramach projektu CMS owocuje ciągłym rozwojem projektu oraz bieżącą obsługą serwisu.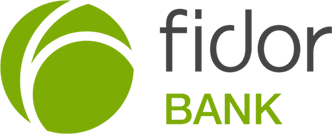 Offer for IT companies
We approach every client individually. For that reason we have some models of cooperation in our offer
work outsourcing - package of programming hours in a month to be bought
body leasing - our employee becomes your employee
subcontracting - creation of a whole project basing on provided data
Contact
Give us your e-mail address or a phone number and we will contact you within few hours.