We analyse, design, create.
We deliver inventive technological solutions for business.
What we do
We specialize in tailored IT solutions – websites and web and mobile applications. We analyze and optimize business processes. We also offer IT outsourcing.
Our projects
Fidor Bank
Content management system allowing for intuitive web development and document management along with integration with the banking platform.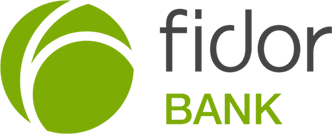 Klaudia Czapkiewicz-Ziółek
vice prezes Fundacji 3-4-Start i koordynator projektów fundacji.
Ogromne podziękowania dla całego zespołu firmy 8powers , która podjęła się wykonania projektu strony internetowej www.kobietydlakobiety.pl i platformy do głosowania na cele charytatywne Fundacji 3-4-Start. W szczególności dziękujemy Panu Szymonowi, który bardzo spokojnie i cierpliwie znosił wszystkie nasze uwagi, starając się maksymalnie sprostać naszym życzeniom i upodobaniom. Strona spełnia nasze oczekiwania i jesteśmy z niej bardzo zadowoleni. Gorąco polecamy usługi zespołu 8powers.
They recommend us
We put the good relations with clients first. Transparency and efficiency of our work allow us to build an effective cooperation based on mutual respect and trust thanks to which our clients cooperate with us for years.