Wyszukiwarka drewna
A marketplace type platform for the wood industry in the B2B format - connecting wood producers (such as sawmills) with customers.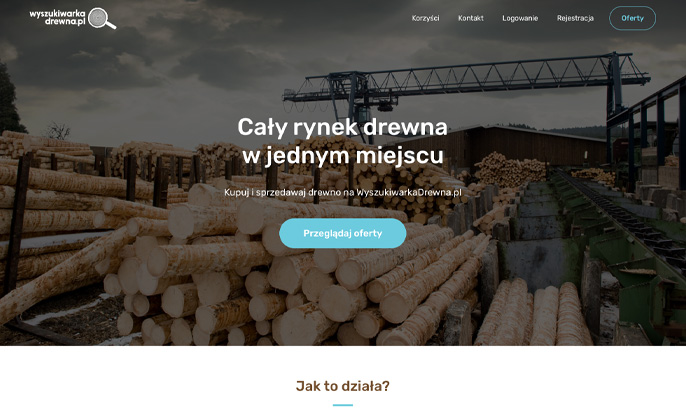 Information about project

Project durationQ1 2019

Technologies usedPHP, CSS, HTML, React

Project categoryMarketplace
Functionalities User account
Both the supplier and the recipient have their own customer account, thanks to which they have full control over their offers and all communication with the contractor. Offer search engine
An advanced offer search engine makes it easier to find the goods you are looking for and enables direct communication with the producer. CMS / CRM
The CMS / CRM system enables efficient management of the website content and facilitates the monitoring of statistics, which facilitates making business decisions.